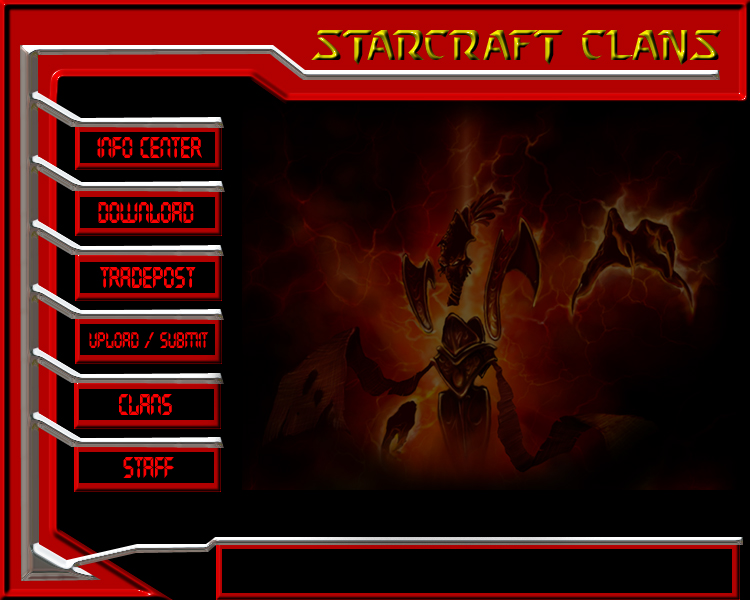 | | | |
| --- | --- | --- |
| 26MAY02- Adding Features | | 11:00 PM |
Adding new features to the site. I have not got the link to the ad below active, I am working on that. The Trade Post template is put up. Now I need information to fill it up. Please send anything you think would help other uses. scclans@444.net
| | | |
| --- | --- | --- |
| 25MAY02- Getting Sh*t together | | 8:00 PM |
Wroking on some new features for the site. I am working on the content of the Tradepost. Have not desided what should be in there.
23MAY02- Site Construction
I am working on the site as fast as possble. Please click the UPLOAD/SUBMIT button and help add content to this site. Help is also need:
- Strategy Writers
- News Editors
- Clan Supervisor

More to Come...........
22MAY02- Resurrection
Welcome all, I just want to thank the loyal users who have stuck with this site through the past year of dead space.I welcome you all back and hope to provide a more informative and updated page.